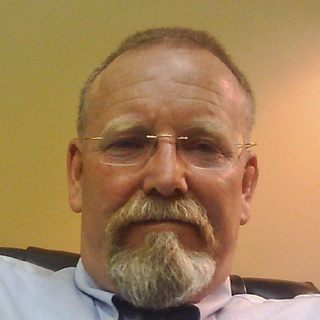 Philip J. Clarke III
Focus on understanding evidence and being trial-ready makes for best outcomes.
Criminal Law, White Collar Crime, Traffic Tickets
North Carolina
Claimed Lawyer Profile
Q&A
"Give me liberty or give me death." I get that. Over the last 20+ years, I have represented many many clients, young, old, all walks of life, charged with crimes (some rightly, some-wrongly, some both) For many, their quality of life is suddenly gone, because they are incarcerated, and cannot make bond. For those folks, the powerful and slow machine that is our legal system begins its punishment long before any guilt is proven-- the accused is isolated, and their ability to help themselves is very limited, perhaps especially in finding a good lawyer. If you want to help a loved one in jail, try to find an attorney who has both the ability and desire do all they can to help, because that attorney will become a sort of lifeline to the person who has become a prisoner awaiting trial. When you find yourself a prisoner, being told when and where and how to do everything; forced to wait in a cell behind bars to be heard by a judge someday -- and when that day comes, with a courtroom of other folks waiting to be heard (or by video), nothing really happens, this repeated disappointment can lead to despair and poor decision making. To experience this without the benefit of an attorney who will help the person understand the process and provide guidance is mentally torturous. This system sometimes seems to be designed to wear down the accused who is in jail and cannot make bond. An attorney may be able to have the judge reduce the bond. The best way to help with this is to get good legal counsel as soon as possible. I am an active criminal trial lawyer who works hard at evaluating cases, pushes for the best and quickest possible outcomes for my clients, and am glad to go to trial if that is the best option, and regularly do. I care about people and families, so being a helper, an advocate, and a defender of accused persons in a system that is routinely very hard on the individual and the family is more than just a job to me.
Criminal Law

Criminal Appeals, Drug Crimes, Expungement, Fraud, Gun Crimes, Internet Crimes, Sex Crimes, Theft, Violent Crimes

White Collar Crime

Traffic Tickets

Suspended License
Jurisdictions Admitted to Practice
North Carolina

North Carolina State Bar
Attorney

Philip J. Clarke, I I I, Attorney at Law

- Current
Attorney

Clarke & Hewlett, PLLC

-
Attorney

Philip J. Clarke, Attorney at Law

-
Campbell Law School

J.D. (2000)
-
Professional Associations
North Carolina Advocates for Justice

member
Current
North Carolina Bar Association

member
Current
Alliance Defending Freedom

allied attorney
Current
11 Questions Answered
A: Intoxicated and Disruptive is a class 3 misdemeanor. The maximum jail sentence depends on the defendant's prior record level -- if 0 to 3 prior convictions then the max would be a fine only ; if 4 prior convictions then 15 days max., if 5 or more prior convictions then the max would be 20 days.
Q. A DEFENDENT IS GOING TO TRIAL ON CHARGES OF COMMUNICATING THREATS AND ALREADY HAS A PRIOR FELONY 6 MONTHS AGO ASSAULTING

A: From the perspective of a defense attorney: You should keep up with the case and make sure that you let the DA's office know in advance if you will not be available for court for some important purpose. You should be prepared to testify and tell the judge what really happened. And you should be prepared for the defense to cross-examine you aggressively and possibly tell a whole different story. But if your story is true, the judge will likely know it and find him guilty. If you know of any witnesses, then make sure the DA's office knows about them and their addresses well in advance. You may have to make several appearances before the case is tried or pled. Other than that, I would just say, if you want to stop the guy, then testify against him. This is all the kind of thing that I think a prosecutor might tell you, but that is not my normal role in the courtroom, so you should speak to the prosecutor if you have an opportunity. NOTE: NOTHING WRITTEN HERE IS TO BE CONSIDERED LEGAL ADVICE GIVEN BY THE WRITER, NOR DOES ANYTHING WRITTEN HERE ESTABLISH ANY ATTORNEY-CLIENT RELATIONSHIP BETWEEN THE WRITER AND ANY READER BUT IS PROVIDED ONLY FOR ITS EDUCATIONAL AND ENTERTAINMENT BENEFIT.
Q. When a lawyer tells u to bring 1500 and charges will be dropped what should I do when I'm innocent to start with

A: I cannot answer for another attorney, but I would expect that most attorneys would make clear that they cannot guarantee the results in a case (as in charges being dropped), as that is something that ultimately requires either the agreement of the District attorney's Office or the ruling of a judge after they have been presented with the facts of the case. But, if after hearing the facts of your case, an experienced defense lawyer firmly believes (99%?) that they can get the charges dropped, then they might be expected to communicate that quite confidently. And of course, some lawyers may just promise more than they can deliver. The issue of the attorney charges for the representation seems to be another question. I trust you have no problem with the charges being dropped, but are bothered by the idea that as an innocent party you feel like you are being asked to purchase the result that the law itself should provide. And I think some folks decide to represent themselves for just that reason. I will not go into great detail, but that is often a mistake. That you are innocent does not mean that getting this done (getting the charges dismissed) will not require work on the part of the attorney. And you are paying for that attorney's skill and reputation in being able to communicate with prosecutors and argue to judges in ways that are effective to get them to see that which is clear to you (but apparently not clear to whoever charged you) -- that you are innocent. The law says you are innocent until proven guilty, with the burden of proof on the state, but the hard reality is that being accused places a big burden on you to defend yourself. False accusations may have to be shown to be so. That is where a good lawyer comes in handy. I recently (just last week) had a felony case dismissed (charges dropped) that was well over a year old. When my client originally told me the facts of the case, I told her I believed we would get the charges dismissed. It seemed pretty simple. But every month since those charges were filed, my client has had a court date. On dates when she had medical issues or other reasons for not being able to appear, I was there to continue her case, and my office kept up with the court dates and continued to urge the prosecutor to look closer at the case because it needed to be dismissed, and my client was not going to plead to anything. In this particular case I believe that the prosecutor would have eventually dropped the case whether the client had a lawyer or not if she had continued to refuse a plea agreement, but she would probably have been called and failed at least once, with an order for her arrest issued, and she would have spent a lot more time in the courtroom had she been representing herself. When it was all over, was she glad she had a lawyer? I believe she definitely was. Was it fair that a person who was falsely accused had to expend time and resources on this? I don't think so. But that is simply the way the system works. Her only recourse would be a civil suit against her accuser. And that is not a realistic possibility. I hope this was helpful. PLEASE NOTE: NOTHING SAID HERE ESATABLISHES ANY ATTORNEY-CLIENT RELATIONSHIP BETWEEN THE WRITER AND ANY READER. THIS IS GIVEN FOR EDUCATIONAL AND ENTERTAINMENT VALUE, AND NOTHING ELSE.
View More Answers
›