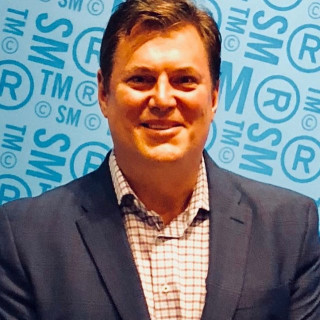 Steve Charles Vondran
Vondran Legal® Intellectual Property
Intellectual Property, Communications & Internet Law, Entertainment & Sports Law ...
Arizona, California
Claimed Lawyer Profile
Q&A
Our law firm is a leader in intellectual property and piracy law. We have handled more software audits and torrent defense lawsuits than most other firms combined. We have a niche speciality practice in copyright infringement law and handle the following types of cases:

1. Software Audits and Licensing Disputes (Business Software Alliance, BSA, SIIA, Vero, Siemens, Solidworks, Autodesk, Adobe and Microsoft)

2. Torrent Defense Cases (ex. Malibu Media pornography, Flava Works and Strike 3 Holdings, LLC BitTorrent litigation cases in California Federal Court in the Southern, Central, Eastern and Northern District)

3. TV Signal Piracy cases (boxing match PPV infringement). Joe Hand Promotions, G&G Closed Circuit Events, Zuffa and J&J Sports Productions

4. Direct TV cases / Dish-Nagrstar piracy and IPTV defense (streaming media piracy)

5. Copyright infringement litigation (jewelry, photo infringement, DMCA anti-circumvention of software access control, p2p file-sharing defense, drone video footage)

6. Trademark infringement & registration (including domain name UDRP disputes with NAF, WIPO), IPR filings, Trademark Clearinghouse, and Cancellation and Opposition Proceedings.

7. California Right of Publicity Law / social media - celebrity endorsement agreements

8. UDRP domain name dispute arbitrations (WIPO, NAF, CIIRD)

9. New for 2022 - Metaverse, NFT, and Cryptocurrency arbitration and IP disputes.

We offer low flat rate legal fees in most non-litigation cases (ex. responding to ISP subpoena, or cease and desist or demand letters). We have appeared in over 300 state and federal litigation court cases since 2004.
Intellectual Property

Communications & Internet Law

Internet Law, Media & Advertising, Telecommunications Law

Entertainment & Sports Law

Trademarks

Trademark Litigation, Trademark Registration
Additional Practice Areas
Software Audits (BSA, Microsoft, Solidworks, Adobe, Oracle, IBM, Autodesk)
Torrent Defense (Strike 3 Holdings, Flava Works)
Copyright Infringement (federal court lawsuits)
Fair Use Defense & Opinion Letters
UDRP Domain Name Arbitration (WIPO, NAF, CIIDRC)
TV Piracy (Dish-Nagrastar | IPTV | Motion Picture Association)
Free Consultation


On Select cases and subject to availablity. Call us at (877) 276-5084 for more information.

Contingent Fees


We may agree to take all or part of your case on a contingency fee basis.

Rates, Retainers and Additional Information


We offer low flat rate legal fees for most non-litigation cases. We offer tenacious legal representation and great customer support and responsiveness.
Jurisdictions Admitted to Practice
Arizona
California

State Bar of California
ID Number: 232337
Attorney

Vondran Legal

Current
Business & Real Esate & IP & Entertainment Law.
President and Founder

Copyright Policy Institute

- Current
Oversee a Washington D.C. based copyright policy and advocacy non-profit organization and think tank. Focused on fair copyright policy and fair use rights.
Whittier Law School

J.D.
California State University - Fullerton

Undergraduate Degree
Lex Machina
Our firm has appeared in over 200 federal court cases (mainly dealing with copyright infringement defense and Strike 3 Holdings, LLC torrent lawsuit litigation. We are now moving close to top 20 in the United States and will update this when that happens, as it will. This is judged per cases handled.
Unicourt
Unicourt identified Vondran Legal® as the top copyright infringement defense law firm in 2020. We have handled many cases including photo, software, movie, video and jewelry infringement. This came as quite an honor.
CALI award for excellence in the study of Intellectual property law

CALI
Top Grade Entertainment Law

CALI award for Excellence in Legal Study
American Jurisprudence Award in Torts

Whittier Coll School of Law
Professional Associations
California State Bar

&nbsp# 232337

Member
- Current
Arizona State Bar

Executive Counsel for Intellectual Property Committee
-
Activities:

Discuss and analyzed issues such as trademark, parody, copyright, and patent trolling.
What every Doctor needs to know about Photo Infringement

, Medical Liability

, Internet Seminar

MedicalJustice.com
One hour podcast directed toward 50,000 medical professionals designed to highlight the key risk areas of photo infringement and provide practical tips to avoid costly infringement matters. Discussed Higbee & Associates and Pic Rights demand process, infringement rights and remedies, and other key aspects of responding to disputes over websites used on a medical professionals social media and corporate websites.
How to obtain a trademark WITHOUT hiring a law firm!

, InventRight Training Seminar

, California

InventRight
This was a free webinar presentation that featured Steve Vondran, Esq. ("Attorney Steve®"" as guest speaker teaching patent licensing candidates how they can seek federal trademark protection on the USPTO principal register without having to pay for costly attorney fees.
51 Questions Answered
A: The legality of selling domain names that are the trademarks of other companies is a complex issue and one that has been the subject of much legal debate. In order to understand the law on this matter, it is necessary to look at both trademark law and domain name law.

Trademark law protects the names, logos, and other identifying marks of a company or individual. This protection prevents others from using their mark to promote their own businesses or products. When a company or individual registers a trademark, they gain exclusive rights to the use of that mark. This means that they can prevent others from using their mark and can even seek damages if someone uses it without their permission.

When it comes to domain names, the law is slightly different. The domain name system (DNS) is a hierarchical structure that allows computers to locate each other on the internet (like an address). It also assigns domain names to particular websites and computers. Anyone can register a domain. name, but it is often not wise (and can be seen as cybersquatting) to register domains that contain the trademark of another company.

The legal question of whether it is legal to sell domain names that are the trademarks of other companies depends on the particular circumstances. Generally, it is not illegal to sell domain names that are the trademarks of other companies, as long as you do not infringe upon the trademark rights of the other company. However, if the domain name is confusingly similar to the trademark of the other company, or if you are using the trademark in bad faith, then you may face legal action for trademark infringement or possibly cybersquatting under the ACPA.

This can also lead to a potential UDRP action (ex. WIPO or NAF) where the owner can lose their domain name of the complainant can prove the three elements in a UDRP action:

1. Domain is confusingly similar to their trademark

2. No legitimate use

3. Registered and used domain in bad faith.

So, in these types of cases, you really need to get a legal opinion from a Trademark lawyer. All the best, see you at the top! Attorney Steve®

This is general legal information only and not legal advice. ... Read More
Q. Is it illegal for someone to take photos off of my Facebook account of my child to post on there account

A: If you took the image, it is your image (i.e., you own the copyright - even if you never registered it). Being that the use by the imposter would not appear to be commercial in nature, suing for copyright infringement may not be the most exciting option (especially since you cannot get attorney fees or "statutory damages" if the image is not registered. However, since you own the copyright, you could send Facebook a DMCA takedown (making sure to follow all the applicable rules to do that), and have them take down the photo since: 1. it appears to infringe your copyright and 2. It violates their terms of service (at least, that is what I would argue along the lines of posing as an

imposter and possibly child endangerment). This is general legal information only and not legal advice. See you at the top! Attorney Steve®

... Read More
A: Generally speaking, when it comes to using copyrighted images in a video podcast, it's important to understand the laws surrounding copyright and fair use. In general, it is illegal to use copyrighted images without permission. However, there are certain exceptions to this rule, and one of them is fair use.

Fair use is a legal concept that allows limited use of copyrighted material without permission or payment. In order to qualify as fair use, the use of the copyrighted material must meet certain criteria. The criteria are as follows:

1. The purpose and character of the use: Is the use commercial in nature, or is it mainly for nonprofit educational purposes?

2. The nature of the copyrighted work: Is the copyrighted work factual or creative?

3. The amount and substantiality of the portion used: Are you using the entire work, or just a small portion of it?

4. The effect of the use upon the potential market for the copyrighted work: Is the use likely to have an effect on the market for the copyrighted work?

If your use of a copyrighted image in a podcast, on balance, meets these four criteria, then it may qualify as fair use. Using an image for a very short duration (what I call the "minimum necessary" to make your point) then that may qualify as a fair use, but realize, some larger companies are very protective of their IP, so while its best to get permission, if you are within the 4 factors on balance (no one factor is definitive) and commenting on the photo, then you might be good.

This is not legal advice or a substitute for legal advice. All the best, see you at the top! Attorney Steve® ... Read More
View More Answers
›