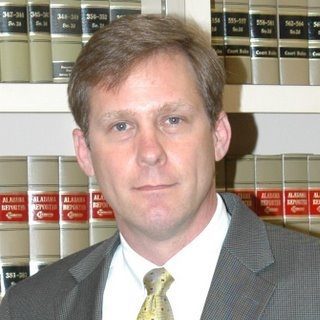 Summary




MAX CASSADY


Board Certified Civil Trial Advocate.The firm handles a wide variety of civil matters, and has recovered in excess of $1,000,000 in multiple legal malpractice cases and has recovered in excess of $3,000,000 in a personal injury, products liability mass tort matter. Cases usually come to the firm through referring attorneys. In 2009 Mr. Cassady was selected by other lawyers as one of Alabama's Super Lawyers in the field of employment law. In 2011 he was selected for inclusion in Best Lawyers in the field of personal injury. E-Mail Max Cassady.

Academics, Judicial Internship, Associations, Publications
Mr. Cassady attended the University of Alabama School of Law, where he was a member of the Alabama Law Review. He received the highest grade in Property I and Property II. After law school he served two years in the chambers of Chief United States District Judge Alex T. Howard, Jr. Following law school Mr. Cassady associated with the Mobile, Alabama defense firm of Johnstone Adams and he subsequently associated with the Mobile, Alabama claimant's firm of Burns, Cunningham & Mackey, P.C. In 2011 he became a member of the Editorial Board of the Alabama Lawyer, published monthly to all Alabama licensed lawyers. Mr. Cassady has run 26.2 mile marathons in several states and a 50K. The firm embraces technology as a competitive edge. Publications include "Tortfeasors Dressed in White," which addresses tort claims for post-judgment denial of worker's compensation medical benefits.

Conecuh-Evergreen Roots. The firm has strong roots in Conecuh County. Mr. Cassady served as county attorney of Conecuh County during the period 2000 through 2004. For identities of plaintiff and defense attorneys and firms which have retained the firm for trial proceedings, contact 251-578-5252.


Jury Trials and Litigation Mr. Cassady has tried numerous civil cases in Conecuh, Mobile and Baldwin Counties to favorable verdicts. Recently he obtained a successful verdict on all counts, upholding a Last Will & Testament, upholding a deed signed just before death, and upholding a beneficiary designation for life insurance benefits signed just before death. Mr. Cassady has tried many criminal cases in Conecuh County to not guilty verdicts, including a complete acquittal on all counts in a murder/manslaughter case. In 1996, he filed a fair housing case that attacked systematic discrimination against blacks in West Mobile apartment complexes. The United States Justice Department intervened and the case settled for a then national record $1.8 Million. (Mobile Press Register, June 19, 1996). He successfully defended a municipal judge accused of legal malpractice related both to his duties as a judge and as a private lawyer. In 1995 in State v. Bonner, Mr. Cassady defended a battered woman in a murder cas in which Harper Lee, the writer, was on the venire from which a jury was selected. Ms. Lee was struck by the State for its 6th strike and she did not serve on the jury. The jury convicted the battered woman of manslaughter, but Mr. Cassady appealed and the conviction was reversed. His client spent a total of two days in jail during the process. (Bonner v. State, 740 So. 2d 439 (Ala. Crim. App. 1998)) To see the strike list, click here.)

Reported Cases: Ex parte Partners in Care, Inc., 2007 Ala. LEXIS 267 (Ala. 2007)(Conecuh County); Padgett v. Conecuh County Comm'n, 901 So. 2d 678, 2004 Ala. LEXIS 254 (Ala. 2004)(Conecuh County); S. Pine Elec. Coop. v. Burch, 878 So. 2d 1120, 2003 Ala. LEXIS 326 (Ala., Oct. 24 2003); Prescott v. Baker, 644 So. 2d 877 (Ala. 1994); Bonner v. State, 740 So. 2d 439 (Ala. Crim. App. 1998)(Monroe County); Boykin v. State, 698 So. 2d 241 (Ala. Crim. App. 1996); BancTrust Co. v. Griffin, 963 So. 2d 106 (Ala. Civ. App. 2007); Ex parte Ala. Power Co., 863 So. 2d 1099 (Ala. Civ. App. 2003); AAA Cooper Transp. V. Philyaw, 842 So. 2d 689 (Ala. Civ. App. 2002); Register v. McGloon, 771 So. 2d 488 (Ala. Civ. App. 2000); Ponder v. Lincoln Nat'l Sales Corp., 612 So. 2d 1169 (Ala. 1992); Bledsoe v. Cleghorn, 2007 Ala. Civ. App. LEXIS 225 (Ala. Civ. App. 2007); Elliott v. International Paper, Supreme Court of Alabama (2011)(Conecuh County).
Fees
Free Consultation


Telephone 251-578-5252

Contingent Fees
Rates, Retainers and Additional Information


Rates based on complexity of legal matter
Jurisdictions Admitted to Practice
Alabama